Shopping for your loved one can be a difficult task, especially if you are the kind of person who wants to gift something unique, original, and surprising. Stop looking for the flannel shirts, cozy socks, candles, or ordinary gifts. If you want to stand out this Christmas, this is the guide for you:
If you are looking to get a huge laugh, then you can't go wrong with this gift. Search online for custom face socks (or underwear), upload your pictures, the funnier the better, and just wait for your loved ones laugh when they open their gift.
For a more romantic approach you can get a customized memory film key chain. These are really cute and unique as you can capture your memories together in a vintage style design that will make everyone go "aww".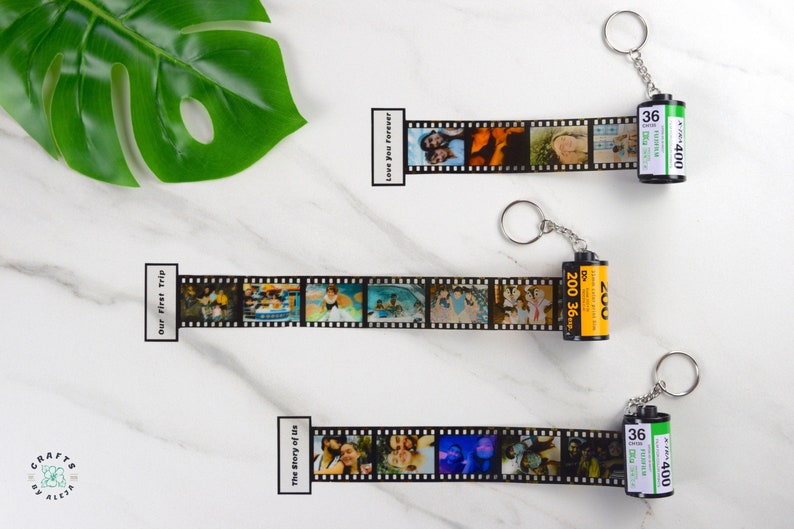 If you are looking to add a little spice to your gift giving season, this game will surely surprise your SO, so much so, that they'll want to skip the festivities and go straight to playing. Designed to gradually heat things up, it's the perfect combo of three levels of intimacy in one game where you'll enjoy some laid back conversation topics, flirtatious games, and some special dares.
4. DIY WHISKEY MAKING KIT 
This is a toast that will be worth the wait! If your partner is a die-hard whiskey fan, then what's better than this? Not only is this DIY kit beautifully packaged, but it brings three pre-selected recipe ideas, easy to follow instructions, six stainless
steel cubes, two personalized glass bottles, twelve glass cylinders, and endless possibilities for you to experiment with this craft.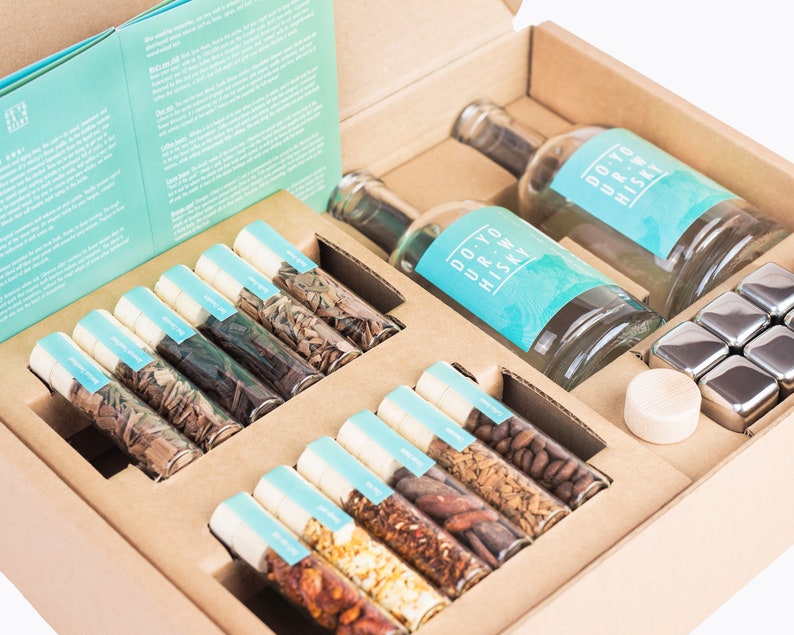 Now this game will make you want to open it and start playing right away. Designed to get to know each other better you can play this with your SO or with family as well (just skip the spicy parts). 120 cards with thought-provoking conversation topics, hypothetical scenarios, and fun rounds that you can use and take anywhere. It is an awesome idea to fill up Christmas stockings with something that will improve your relationship and bring you closer together.
Gamer lovers this gift is for you! Beautifully and elegantly designed, this wooden controller stand/organizer is uniquely crafted and handmade, meaning every piece is unique and personalized with laser engravings. It will add a touch of personality and elegance to any gamer's hideaway.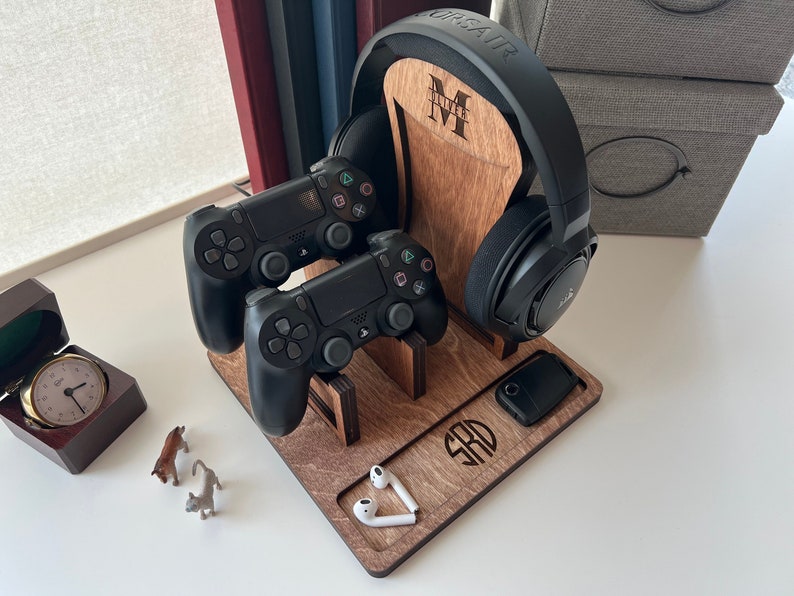 A handmade wooden cover and leather-bound recipe book that you can personalize to leave all foodies in absolute awe. Unique, original, thoughtful, and beautiful. A perfect place to keep their recipes all together and journal about their cooking experiences.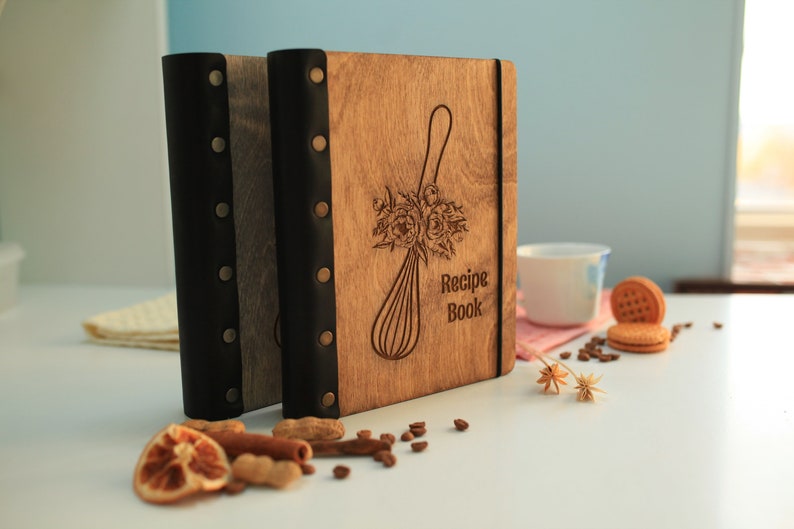 If you've got newlyweds or newly engaged couples in your family, or you are one yourself, look no further! This beautiful gift box is one you'll remember for the rest of your lives. A book of firsts for the happy couple, one year's worth of advice for a healthy and long-lasting marriage and a set of his and hers pens to document it all. Beautifully packaged, with amazing details, ready to gift!
Lastly, for all our die-hard romantics we recommend this gift where you can choose an exact location to celebrate places that are special to you. A unique way to remember special occasions and commemorate some of life's special moments. Created using wood with laser cuts to show high degree of details, this is something you'll want hanging in your home.